In the pursuit of building a sustainable relationship with our clients, we let them excercise a full control on how we carry out our jobs. Hence, depending upon your needs and challenges, feel free to pick the right engagement model from the below discussed ones.
One Time One Cost Engagement
This is also referred to as a fixed duration or fixed cost or budget model.
When to go for it, or who should go for it? This is suitable for simple projects with basic built-in features and capabilities. Thus, it's a preferred choice of startups. Small and medium businesses (SMBs) go for it, only when they need to go with some pilot projects. You should seek this engagement model if you understand that your product would need no or rare modification in near future, and it involves limited back-end integration. However, this promises rapid development, integration, and deployment.
Time and Materials (T&M) Engagement
This is a prevalent model in the IT industry and is suitable for development, deployment, and integration of complex projects to cope with the emerging business dynamics in the long run. Under this, you can hire our experts to work at your business premise. T & M engagement model helps in the development of customized, scalable and flexible IT solutions, and hence, mostly opted by SMBs, enterprises, and government organizations.
Full Time Equivalents (FTE) Engagement
Under this IT Staffing Solution category, Root Info Solutions assigns its software developers, testers and special consultants under the supervision of a project manager. And, the entire unit works dedicatedly to complete the assigned projects matching up to your expectations. These professionals can work at our development center (Offsite FTE) or if you wish, they can be positioned at your location (Onsite FTE). The team working onsite or offsite will be reporting to the concerned person or department in your company. This is ideal for a complex project involving interests of multiple departments and is aimed at achieving long-term goals. As compared to the T & M model, delivery is faster here, as a complete team is dedicatedly working for it.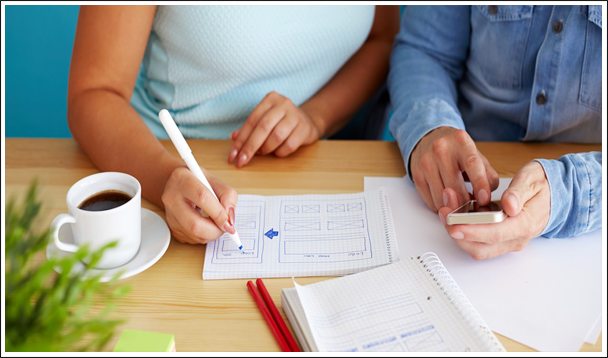 Guiding Principles
1. Transparency
We keep every stakeholder, including client, our management, development and testing teams, on the same plane.
2. Compliance & Quality
We make sure that our technology products and services can withstand the compliance frameworks instituted by governing regulators.
3.Accountablity
Taking the complete onus of what we do, we make sure that our technology solutions serve their very purpose of being and exceed the expectation of end users in terms of performance, security and stability.