10 January 2018
5 Best Facebook Messenger Bots to Learn From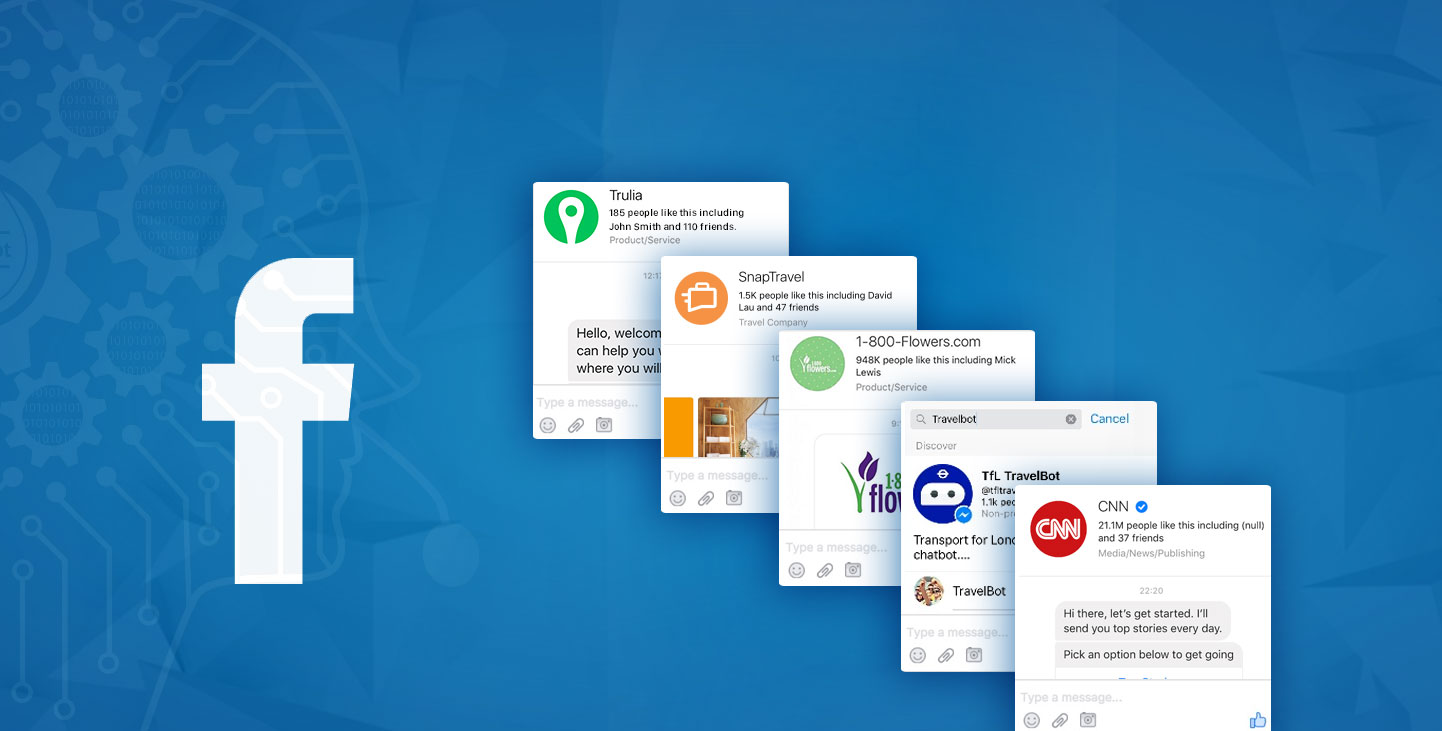 Posted by Root Info Solutions
After mobiles and apps, chatbots are the next big thing disrupting not just the technology marketplace but every market where technology has found its feet. What makes them so hot? Apparently, it?s their innate power to transform the user experience.
Considering to build a chatbot for your business? If yes, here is a list of top 5 inspiring chatbots to learn from.  We have conceived this lesson because chatbots are not just a piece of software that chats but it?s an experience that your customers love. Needless to say that to craft that experience, you have to go through may similar experiences.So, observe not just what is good, but also what is bad, and that will help you build something that is genuinely awesome. Take note of the salient features of the best chatbots of 2017.
1. CNN ? Daily News
News readers can take help of it to pick news of their interests. For instance, if you are interested in ?chatbot news?, then simply type it, and the bot will filter out all the latest news doing the round in the tech arena.  You can also ping the bot to know a country-specific news. So what?s the lesson? Well, do what your users say. Hence, customize your chatbot conversation to serve appropriate things that users want and nothing else.
2. SnapTravel
SnapTravel is a travel chatbot that serves customers with information regarding top destinations, dates, budgets, available deals, and bookings while they are on its website.  The Facebook Messenger bot drives engagement in a meaningful direction and helps users perform their task in an effortless manner. What?s the key takeaway? Web visitors are impatient. For them, your service should fast akin to instant coffee. 
3. 1-800-Flowers
This Facebook Messenger bot makes it easy for you to choose your flower or bouquet, place an order, make payment and track delivery.  The perfection reflects the way it drives you to the business goal. Even if you want additional help and want to speak to a live customer service agent, the bot will connect with him or her over the phone. Thus, adopting a mix of the capabilities of artificial and human intelligence, the brand is furthering its mission.
4. TfL TravelBot
If you have been in London recently, you might have found this chatbot coming to your help. Offered by the city?s transport organization, the bot can help you find out when the next bus arrives and check on London Tube disruptions. It can also be your virtual assistant to help you explore the top attractions of the city. 
5. Trulia
This is a real estate chatbot enabling home-buyers to find a listing in their favorite area. The bot also offers several other search customization options to make buyer reach the right property without wasting their time. It also offers trends and insights regarding the availability of properties, mortgages, and fluctuation in the pricing index.