11 January 2018
How to Develop a Social Media Analytics Application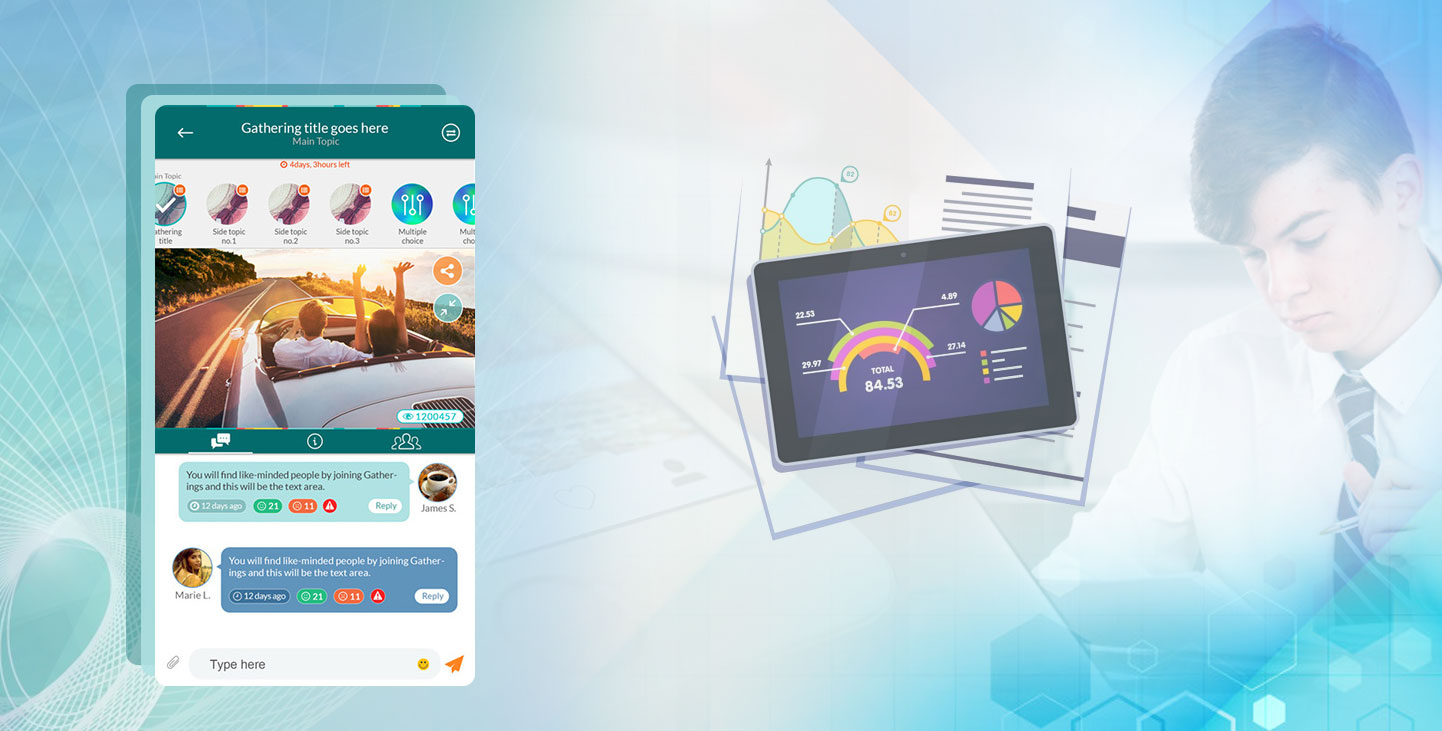 Posted by Root Info Solutions
Considering to build a social media analytics application? Wondering as for how to build a polished, featured and insightful mobile app that can be a torchbearer and weapon of success on the battlefield of social media marketing landscape? Root Info Solutions, your social media app development company has got the answer.
Before you jump into social media analytics application development, you should know who is your audience and what do they expect from you or your app.
Who is your audience? Your audiences are brand managers or brand communication experts, social media marketing experts or digital marketing analysts. What are their key responsibilities?
Make strategies for Brand Awareness, Brand Visibility, and Brand Communication.
Push brand positioning across all customer segments.
Develop custom campaigns & communication
To ensure improved client retention and brand loyalty by driving client engagement activities.
Must read: How Much Does it Cost to Develop a Social Media App like Facebook
What does your audience want to know?
What is trending now?
Features to help your audience
Filter content by industry
Sort content by time
Send content to news aggregator with RSS
How engaging is my content?
Features to help your audience
When my content is getting traction
Who is mentioning my brand
What social actions users taking on my content
Which sites are linking to my domain
Who is my audience?
Features to help your audience
Audience by demographics
Audience by device
Audience by browser and OS
Who are the key influencers in my industry?
Features to help your audience
Filtering influencers by location
Narrow down influencer by professions
Dig into the authority of influencers
So your social media analytics app development concept should provide means to them to simplify their tasks with built-in features. Doing so, you would be helping them perform their duties exceptionally well, and that?s the recipe for a successful business - to help others and make a difference in their lives.   Consider building your social media analytics app for web and mobile. At Root Info Solutions, we can help with both. We are a team of UI-UX designers, web developers and Android and iOS developers having hands-on experience with various web and mobile technologies.
The Bottom Line
So, you have a world of opportunities to capitalize on. However, you are not the first to think so, and there are already big players in the market.  Despite all, you can have your space, provided you are honest in solving the social media marketing challenges for your users.  
Curiosity is a human instinct. In fact, some wise soul has put it correctly interest is the mother of invention. Let your social media analytics app help your audience with insights on the marketing content posted on the web or your website and provide them recommendations as who to move forward with their social media marketing endeavor.