04 October 2016
57 Billion Hospitality Industry To Woo Drupal Developers in London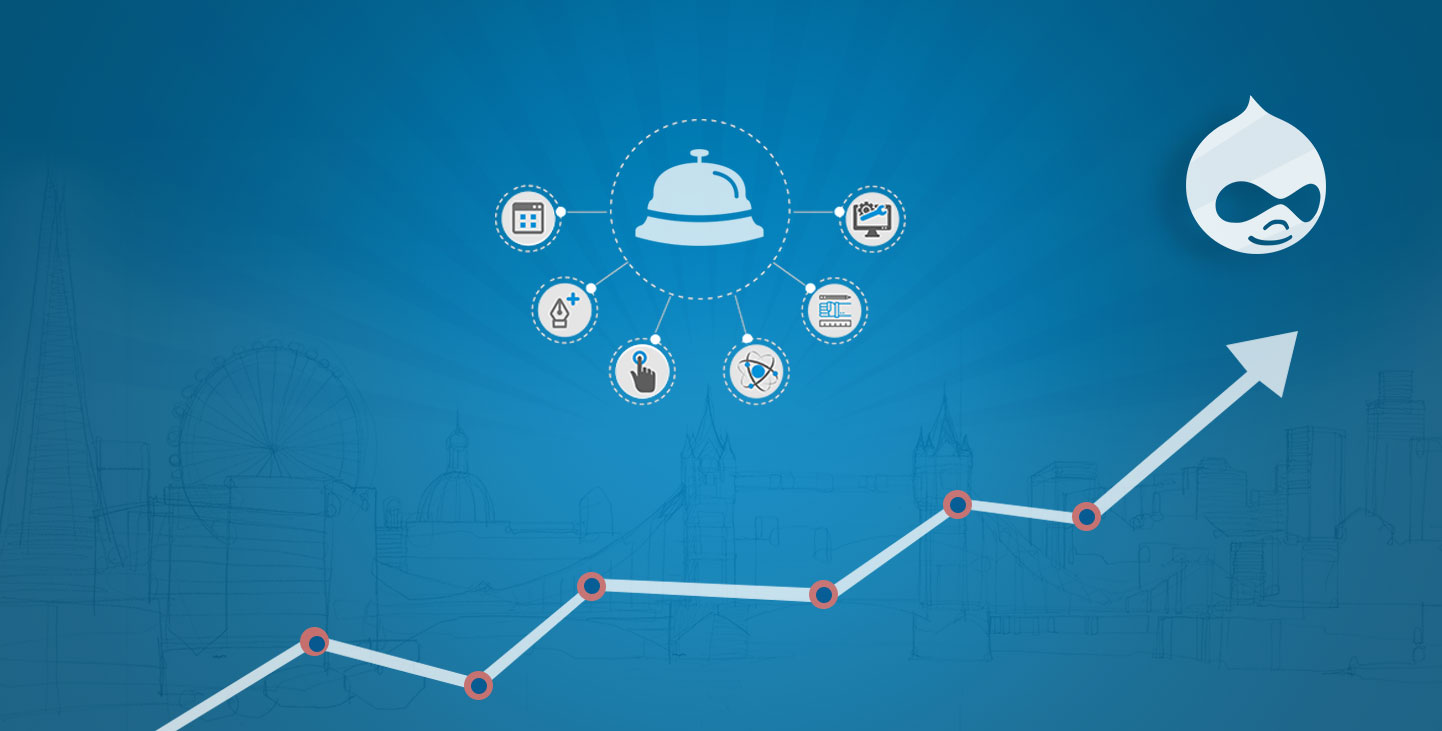 Posted by Root Info Solutions
With over 2.2 million websites, 1 million strong community comprising developers, strategists and scholars, and multiple awards to the likes of  Top 10 PHP CMS and Best Enterprise PHP CMS in its bag, Drupal is certainly one of the best content management systems in the world. With hospitality emerging as one of the key sectors in the UK, it would be interesting to learn that what kind of opportunities it would throw at Drupal developers in London.
Hospitality is the fourth largest sector in the UK in terms of employment, closely followed by business services, wholesale and retail, and healthcare. In 2014, nearly 2.9 million people were involved in this. It's contribution to the nation's GDP stood at ?57 billion that equates to 4% of the total. Thus, the hospitality sector is full of opportunities for one and all, either who are employed directly or indirectly. As consumers in the hospitality sector are more likely to go online to access, inquire about or request for services, including interesting places to visit, eat, lodge and entertain, getting a sound presence on the Web has become indispensable for players in the hospitality industry. And that is why the role of every Drupal development company in London has become pivotal in fueling the growth of the sector.
The demand of Drupal development services in the city has increased, and what's more encouraging is it has maintained an upward trend, defying all post-Brexit speculations; when the industry experts are scared of a sudden dip in the economy and rise in unemployment rate, the Drupal development fraternity in London are keeping their fingers crossed, and there is a good deal of reasons to believe in their assertion.
Drupal Developer Compensation
The average Drupal Developer salary in London stands at ?42,500 per annum. However, the national average is close to ?35,000. The Drupal developer hourly rate in the city is also quite impressive. It's estimated to be in the range ?250.00 - ?400.00 by reed.co.uk, a leading job portal in the UK. 
We ourselves being a London-based Drupal development company take pleasure in congratulating every Drupal developer and Drupal development agency out there. We'll be back soon with  more tech insights, trends and news. Goodbye!