06 January 2018
How To Develop a Social Media App?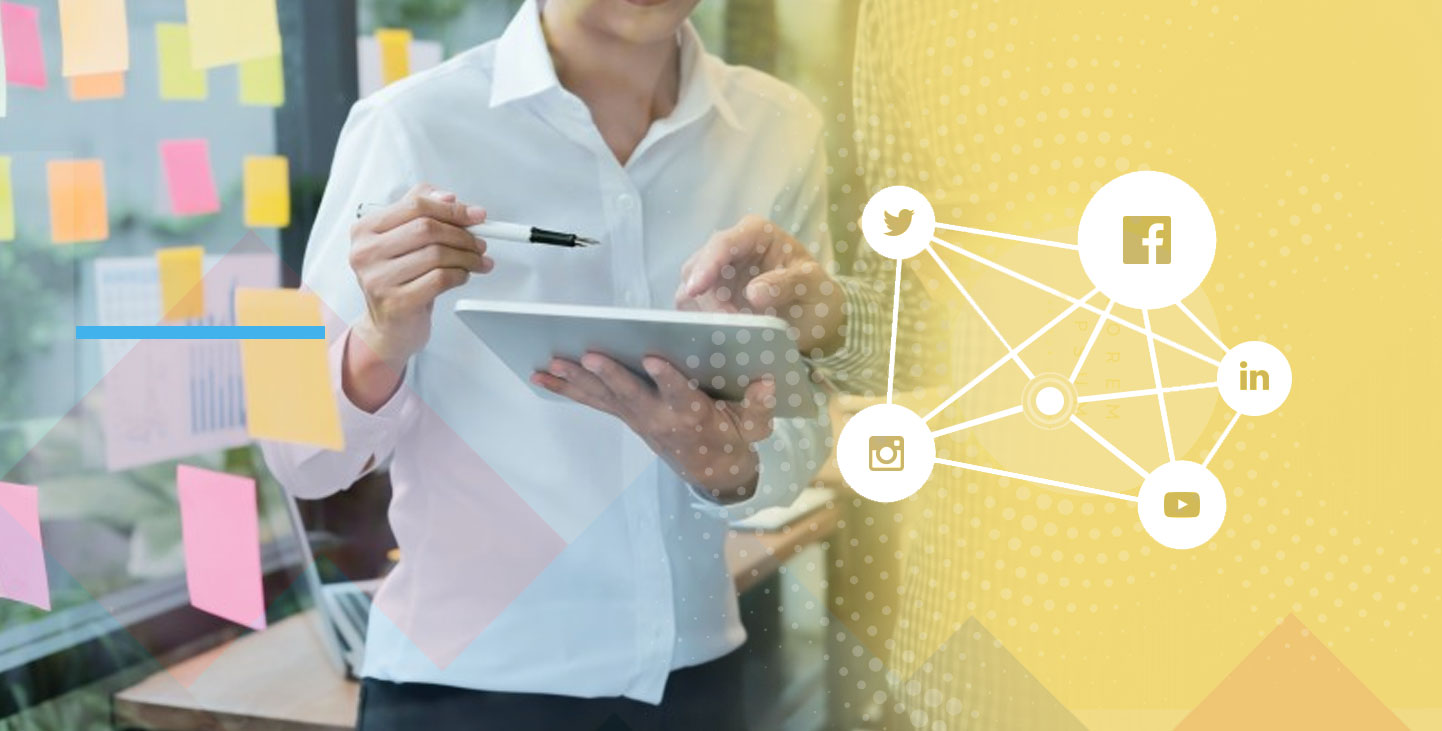 Posted by Root Info Solutions
Social media has evolved into a promising platform for consumers and advertisers, and hence it makes sense to invest in social media app development. Though this segment is overcrowded with dominant players like Facebook, LinkedIn, and Twitter, etc. there is no dearth of opportunities. 
?Statista observes an exponential rise in the ad revenue through social media apps from 17.85 billion in 2014 to 41 billion in 2017. It also projected the mobile social ad spend as 23.39 billion U.S. dollars worldwide in 2017.? 
If you are looking forward to hiring a social media app development company, but are concerned about the cost and investment, spare few minutes to discover how much does social media app development cost:
How to Create a Social Media App: Key Principles 
1. Make onboarding faster with integration with existing social media apps
It?s a proven fact that users love simplicity, and the impatience is snowballing. Once they find something attractive and useful, they don?t want to be restricted with too many formalities related to registration, sign up or sign-in. Thanks, users already are using some or the other types of social media apps. Hence, curtail the onboarding process making users get authenticated with their existing social media accounts. Frameworks like Firebase makes social networking software development easier as there is a ready-to-made Social Authentication API to help social media app developers skip tedious coding for the same.
2. Provide personalization options
The fundamental right, freedom of expression, gets bolstered further by the social media?s emergence. Users love to be and to look what they are. The better your social media app allows users to do, the better becomes its prospects of getting acceptance of the masses. Let users customize their profile pictures, backgrounds, nicknames, etc. effortlessly.
3. Creating a network
Users love to connect with their friends and see what they are up to. So, create features and capabilities in your social media app that can allow users to find their friends. And, not just find, but it should intelligently suggest them based on their shared connectivity as Facebook, Twitter and all leading social media apps do.
4. Arranging the newsfeed
The newsfeed is a common feature of every social networking app. It helps users to stay updated on the happenings in their network, groups and around the world. Make sure that all user-generated content including check-ins, statuses, video, audio and photo uploads appear seamlessly and relevantly across the profiles of the users. The targeted device or OS platform shall also be taken into considerations to create and organize the content of the newsfeed.
5. Interaction with other services
To engage and retain users for a longer duration, you must extend the capabilities of your social media app. For instance, Facebook enables to share updates, chat, discuss, phone, do video calling, make payment (currently available in the US), listen to music, and do more. Thus, try to make your platform as engaging and inclusive as possible so that users don?t have to think of leaving your platform to perform certain tasks. Elaborating the capability needs active integration of existing third-party services with the app. Thus, users do not have to choose between the many services they are already connected to and the new one. Key third-party services are categorized as follows: 
Must read: How Much it Costs to Build a Social Media App Like WhatsApp
a. Relationship networks
These are sites that help in discovering and nurturing the relationship. These networks are further grouped as personal networking sites (Facebook), professional networking sites (LinkedIn) and dating services (Badoo). You have already learnt about their one key benefit - helping users to onboard and use your services. You can extend it further. Allow users to extend their friend-circle or network by inviting more connections.
b.Media Sharing networks
Enable users to use your platform to access content from media sharing networks like Flickr, Instagram, YouTube, Vimeo, Vine and Snapchat to name a few. Sounds awkward? Yes, it may sound to many, and their apprehensions could be right as well. Many argue that connecting with competitor?s app or website might deteriorate their subscriber base.  Well, that is a blinkered view. Make users comfortable with your app and let them access what they want. It?s not surprising to see people having many social media accounts. According to Global Web Index, most of the Internet users own five social media accounts. 
c. Online reviews
Chances are you would monetize your social media app through advertisements, if not now, at least after some considerable amount of time. The advertisers would be selling some or the other products/services on your platform. Hence, users will need help with their purchase decision-making. Make their job easier by integrating your social media app with review portals, where users did not just read reviews but also can share their experience. 
Must read: 10 Must-Haves of a Social Media Management Software
d. Discussion forums
Users come on social media to discuss concerns, challenges, and opportunities. Enhance their discussion experience by allowing users to connect with their friends or connections who are active on discussion portals like Quora, Reddit, and Digg.  In fact, knowledge sharing is a key element of a social discussion and the very concept of society. We learn and evolve, and users are no different. By providing the flexibility, you are earning the trust of users and consumers and, that will ultimately boost your business bottom line.
e. Social publishing platforms
Connect users with their favorite blogging and micro-blogging platforms like Twitter, Medium, and Tumblr, to name a few, through your social media app. The connectivity or integration creates a win-win situation. It helps increasing engagement and conversion on both the platform. 
f. Bookmarking sites
Let users establish a connection with your app through StumbleUpon, Pinterest, Flipboard, and similar other bookmarking sites. These sites usually collect the content in the personal library from the member?s websites and make it available to their communities. 
g. Interest-based networks
These sites are usually focused on helping users create a gathering of people who share their interests and preferences. For instance, Last.fm is a network for music enthusiasts, Goodreads is for lovers of literature. Integrating your app with existing networks that have a high userbase, you rope in more users in your network. People more happily join groups based on recommendations of friends and peers.
6. Respect Privacy of Users
Privacy is a key concern that makes consumers think twice before registering with a social media app. You have got a brilliant idea to help consumers enjoy their social connectivity. But, if users don?t get control on their profile or personal information or pictures shared, they are not likely to stay long with you. Hence, make sure that users can customize their account settings to check unwanted intrusions. 
The Social Media App Development Process
#1. Strategy Making 
After requirement gathering and analysis of the feasibility of the features and the app itself, a blueprint is created.  Not to forget the key performance indicators.
#2. Designing 
a) Stepping into fantasy or visualization
From look and appearance of the app to the user journey and the experience, a UI-UX designer champions the battlefield.
b) Sketching
It involves creating a quick outline of the app. The purpose is to assess the future logic of the project, the number of screens and the interaction between them.
c). Wireframing
The skeleton is crafted to make developers understand the app requirement and have a clear vision of what to do first, what next and what after that...
d). Prototyping
A working model of the app is created, and it?s tested on the device. It confirms the viability of your app.
e). Design App Skins
Though beauty is just skin deep, it matters to your users. Nobody likes to look at app or screen that doesn?t look good.
#3. Development 
Developers make the soul enter the skeleton and skin ensemble by creating front end - the UI and features, and backend -  servers, databases and APIs.
#4. Quality Assurance
The ring master makes sure that all roles are performed to perfection so that the audience has the best experience.
Must read: 8 Things Entrepreneurs Should Know About Social Media App Development
7. Publishing & Marketing
Now that you have prepared your rocket completely after days of tireless effort, next to what?  It?s the turn to launch it and propel it and make it available to your target audience by leveraging app distribution platforms like Apple Store and Google Play and applying the marketing tips and tricks.
8. Support
The real testing of the app strategy, design, development and, in fact, of the pre-release testing begins when the app reaches the device of your target audience. So, pay heed to what they have to say, and address their raised concerns spontaneously and efficiently. To dig deeper insights,  urge your social media app developer or firm to integrate a reliable mobile analytics tool like Mixpanel, or Flurry Mobile.
The Bottom Line
Despite the dominance of the big guns in the social media landscape, you can have a fair share of yours with meticulous planning and prudential approach, and for all this to happen, it?s a must that you discover the right social media app development company.