23 May 2018
5 Outstanding NGO Websites According to Charity Navigator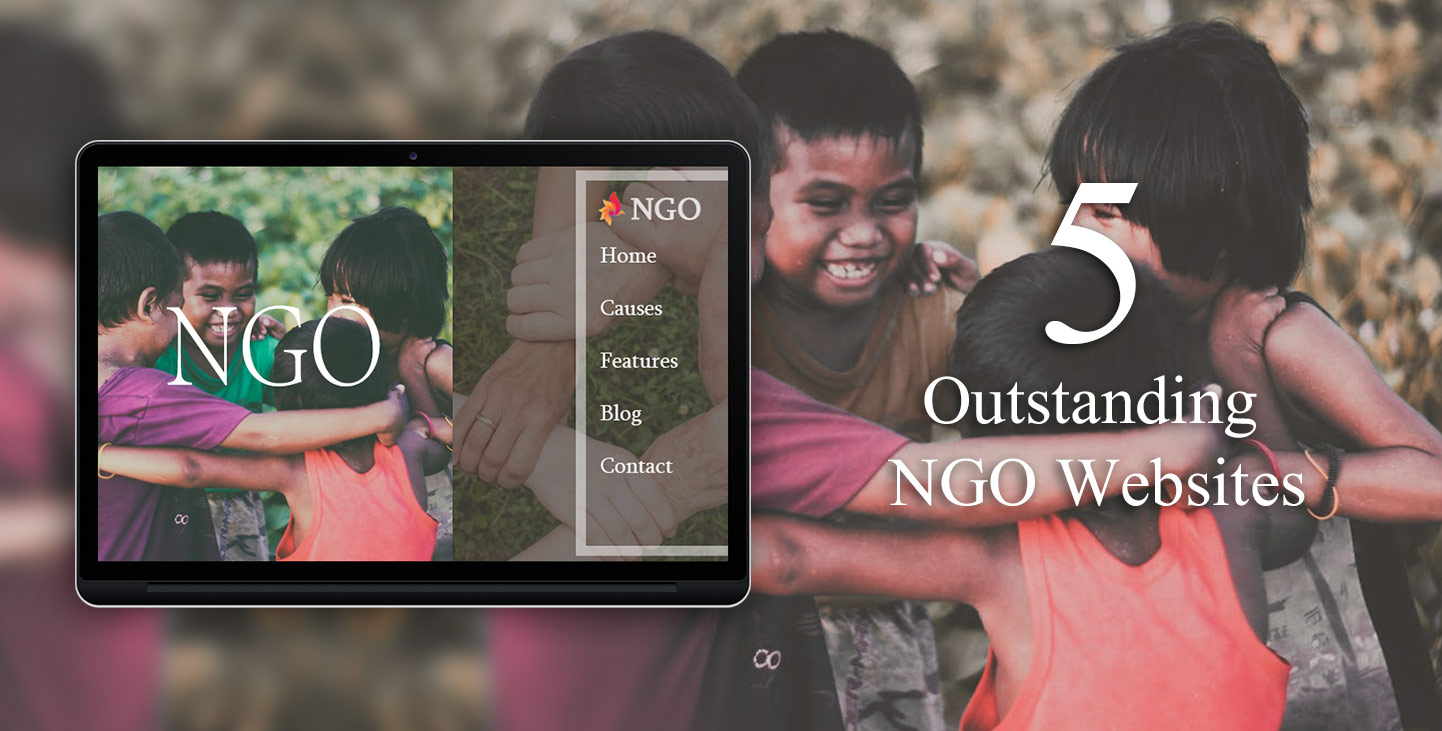 Posted by Root Info Solutions
Most of the website visitors (almost 97%) visit to either make research or make the comparison with similar websites. It?s crucial for nonprofit's website to engage the visitor hitting the website for donation or volunteer. Apart from this, it?s also necessary to attract the majority of visitors by educating them about your organization.
In this tech world, the website is a true representation of any organization- ideal destination for the potential visitors to seek relative information. Thus, it comes as a huge responsibility for NGO to have a website that is user-friendly and informative at the same time. Also, the website must pose-ability to engage individuals with aesthetically appealing, clear and concise design.
This concludes that there are certain parameters according to which NGO website development must be implemented to inculcate better result and owe a robust online presence. In this blog let?s throw light on some of the nonprofit sites, highly ranked by Charity Navigator -  a firm that recognizes charity evaluation to the best.
Project C.U.R.E.
Project C.U.R.E is a well known non-profit organization, it is said to be the "largest provider of donated medical supplies and related equipment worldwide to the developing nations. The website is built on clear calls-to-action. A non-profit web design company understands ?what is the role of the nonprofit?, and ?how it can be well-structured to support and navigate the traffic directly on the homepage.
The organization uses a map of the world, which highlighting the active projects going on in different countries and view the value of donated supplies and equipment. With this tracking, the impact becomes easy and enables members to manage and balance organization?s efforts.
Feeding America
Feeding America aims to end hunger through a nationwide network of the member working for maintaining food banks. This will help to engage the country to fight against hunger. The website is beautifully and dynamically designed to float a large amount of information and data about hunger in America. The website clearly represents the ardent attitude of the organization being a thought leader. Moreover, it also caters information and resources about families in need of food on its site.
Must read: Why Top Non-Profit Web Development Solutions Is Necessary for NGO?s
Child Aid
Child Aid is also one of the best NGO websites that assists kids in Central America via educational initiatives. This website has striking images from the field to its homepage and highlights project impact using striking, great, and concise text. It also showcases its work and supporters' contributions for a lasting impression.
Child Aid features stories from its active blog on the homepage, this catches the immediate attention of visitors to explore more about the organizations.
World Vision
World Vision is one of the most followed Non-profit organization in the Charities list. It works in several dozen countries and aims to develop solutions to overcome issues related to economic such as poverty.
The nonprofit web development shows the clear progress with an aesthetically designed layout. It has a track of data, lead by analyzing the in-depth overview of how many people, communities, and disaster-relief and emergency responses, since its inception. Similar to Project C.U.R.E.,  this non-profit organization has its own map that enables to measure all the issues happening across the world.
Natural Resources Defense Council
The NRDC- Natural Resources Defense Council is a leading non-profit organization established with the aim to fix and raise environmental awareness. Apart from this, it?s website contain information that supports the organization, and also highlights the major issues and policies that can create an impact on the environmental movement on its site.
Additionally, the site helps to educate the public on what the organization is fighting to preserve, mainly through its blog and videos. The group also provides users the ability to sign petitions for pressing issues.
Conclusion:
Looking to design your website but don't know where to begin? You are at an ideal destination, Root Info Solutions - a leading Non-profit web design company. Our nonprofit website developer, undergo best practice to create a site that will maximize engagement.