24 May 2018
Latest iOS Application Development Trends Limelight in 2018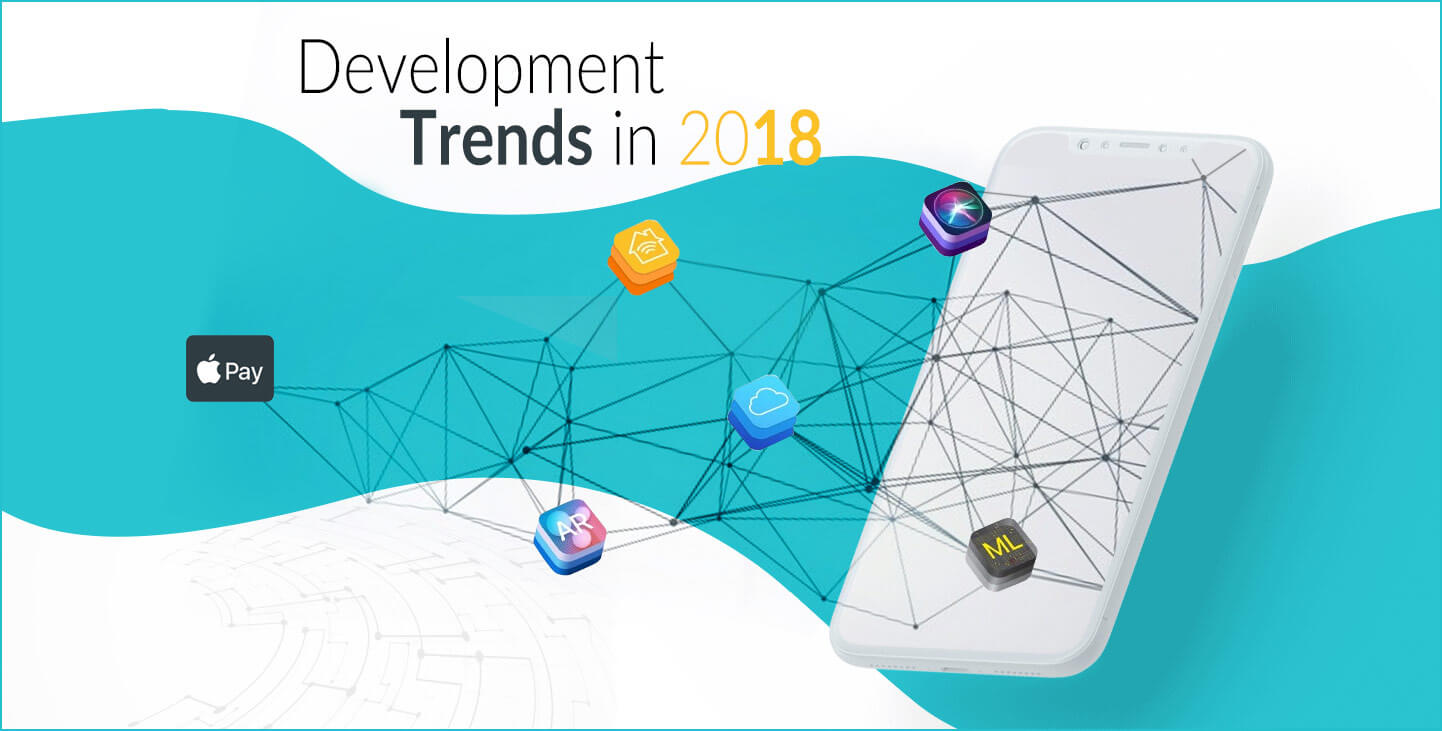 Posted by Root Info Solutions
We understand, how necessary it is, to stay updated with the current trends.  Especially, when it comes to for the iOS development, the developers are well aware of the fact how important is to adopt the latest trend to overcome the challenges occurring in this fast evolving technological era.
Apple has always endeavored to lure its users with the latest app updates and the changes. Therefore, it is necessary for iOS developers to follow them properly, otherwise, it can create trouble while releasing app on the Apple App Store. According to Gartner's report, in 2017 2.2 million iOS apps were available in app store.
With the launch of Apple?s new Operating System iOS 11.3, we can see a lot of improvement in its existing features and functionality. The tech-savvy find it interesting to explore the latest innovation in technology and likewise here are top iOS app development trends for 2018 that will continue to be in limelight.
Swift 4 Introduction
Swift is a programming language developed by Apple to offers support to the iOS and the Linux operating systems. It is the advanced version of the Swift 3 and can be pre-compiled for macOS and tvOS respectively. Easy to learn and understand, this powerful programming language is known for its scalability and robust security.
You might be wondering, what it stores in for the developers? Its, simplicity is the top advantage for the developer as it allows faster development of the applications. And most importantly swift 4 do not occupy memory of a device as compared to earlier version of swift. In 2018, the developers will not find it difficult to develop secure the iOS apps, that too faster using Swift 4.
Machine Learning
In 2018, the buzz of Machine Learning will continue to attract iOS app developers. This machine learning framework launched by Apple attribute effective solution for tasks related to Camera, QuickType or Siri. Therefore, it is one of the most talked about trends that have been proved crucial for app development.
It?s wow! By simply adding a few codes developers can enhance the security of the app and enrich its features. The Core ML works wonder to render a standard level of communication applicable to all iOS devices. Moreover, it benefits developers in face detection to understand the language. Apart from this, it superb to develop AI-based games and apps which is highly interactive.
Well, the market expects it to be the game-changing asset to develop the gaming apps. According to a survey, in Apple App Store, games are the most popular app category by volume.
Augmented Reality (AR) & ARKit.
Well, no doubt the Augmented Reality has been important for the mobile app developers. However, the focus shifted to  ARKit with the release of iOS 11 and 11.3 respectively.
Many of you might be finding it difficult to understand, why the latest release, i,e ARKit is useful? Here, comes your answer and it will amuse you! This will help you to lead the current trend, this means it will help in developing 3D and virtual reality-based mobile applications.
On the top, Amazon has joined hands with Apple?s ARKit, which has made other business to take interest in this new technology. Thus, AR and VR apps will reap success fruit in the present year.
User-Friendly- Apple Pay
The launch of Apple Pay - a digital online mobile wallet ( iOS users can make easy payments), further created a hype among the users. The Apple Pay is quite user-friendly and also support all the iOS devices including iPhone, iPad, iOS watches and Mac laptops. It is highly secured and allows a hassle-free purchase to its users.
As far stats are concerned, an incredible hike of about 500% on transactions using Apple Pay has been noted. Apart from this, about two million small businesses have accepted invoice using Apple Pay.
Now, making flight tickets booking and hotel reservation is more secure. This makes it truly unique.
The top quality of Apple is, it has never overlooked the security front. And in Apple Pay, you don?t need to store your debit or credit card information, and this is an important concern for any user. Thus, iOS developers can attract users by using this in their application. No to doubt, the robustness of Apple's security will make it rule over the market in the years to come.
Apple HomeKit
The introduction of Apple HomeKit is a unique creation that solves the home automation in just simple clicks. As of now, this can be considered the most advanced technology, it?s wonder to see iOS devices interacting with one another.
If we talk about future, using this futuristic technology,  the iOS app developers can develop apps that can get connected to devices using Apple HomeKit. And, we can surely witness changes in the home automation procedure.
Wrap Up:
As we know, it is also crucial to update your apps according to the trend to allow your app to gradually perform better. There's an old saying, innovation never ends. Thus, Apple is always in the race to provide the better experience to the end-user.