08 March 2018
Benefits of Mobile Commerce Apps For Retail Enterprises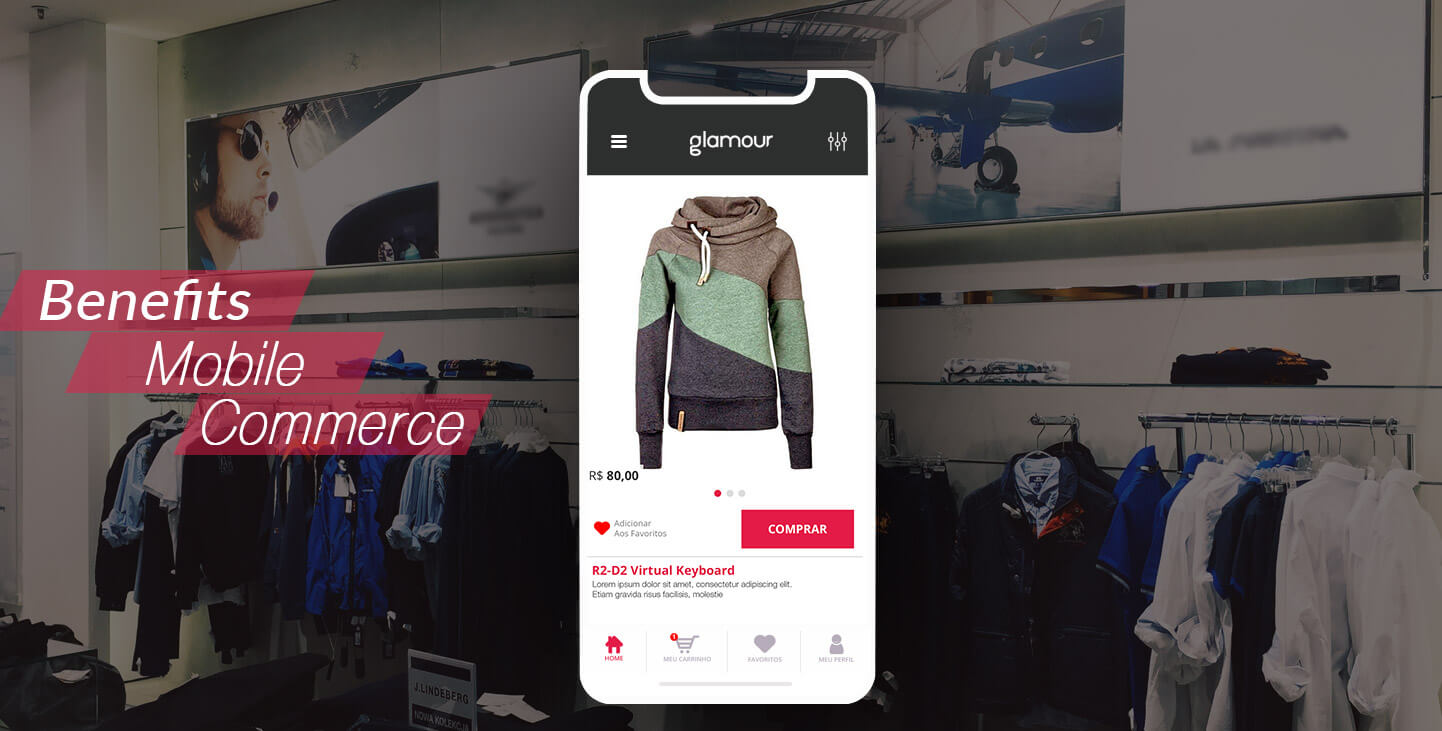 Posted by Root Info Solutions
The popularity of smartphones (90 percent of the population today own mobile phone) is already on it's pace, and so as the mobile app development. Certainly, m-commerce apps have become a necessity rather than an option as the demand is increasing. Since a couple of years, the transformation of mobile into a channel facilitating reliable and secured transactions like banking, payment, and ticketing took off its peak and hence, the dynamic presence of m-Commerce cannot be overlooked. 
Some facts and figure that justifies the need for the mCommerce app for retail enterprises:-
Average smartphone conversion rates are up 64% compared to the average desktop conversion rates. (Source-CMS Report)
80% of internet users own a smartphone. (source smart insight)
Users spend on average 69% of their media time on smartphones. (source-comScore)
83% of mobile users say that a seamless experience across all devices is very important.(source-Wolfgang Jaegel)
The Present Trend Prevailing in Retail Sector
From the e-commerce trends, the retail industry is focusing on enhancing the user experience and customer satisfaction by introducing the store in the hands of their customers through the mobile app to build customer loyalty. In the present high tech world, both retailers and customers look for a standard and shared platform that ensures an effective business interaction, and mobile apps ensure the same. This will wind ample opportunities for them to offer customized and personalized buying experiences to consumers.
Benefits of Mobile Commerce Apps For Retail Enterprises
Dynamic Shopping Experience
Being a customer, what is the first thing you look for while planning purchase? Well, you will surely check the complete information about the services or products. Thus, with interactive and user-friendly business apps, retail business owners are able to provide the full information to their target customers which will ultimately help them to make a fast decision. For instance: You can provide the full range of information from featuring your products or their images or videos, simply integrating customer reviews, to create robust shopping experiences for the users. This will build trust factor of customer and boost the sale of your products. 
 
Effective Business Marketing
With the increasing usage of Smartphones, apps have become an integral part of business marketing. Apps are effective business marketing tool itself, thus retailers can market their products and services automatically with mobile apps.
Customers can gain complete information as well as share them on social media platforms. Thus, connecting with wider clientele-base is easily possible within a limited budget as well.
 
Personalized Services
Customer loyalty is one of the most important aspects to boom your business. Making offers through apps as such early bird discount, deals and coupons attract the customer base, and this help to make direct sales pitch. When you offer personalized services to a customer it strengthens consumers? loyalty towards your product.
 
Built-in Smartphone Features
Various built-in features provide unique customer experience. For instance; GPS has access to track the location and allow retailers to offer location-based discounts and offers, which attracts the users. Further, camera function allows clients to take pictures of products and share with friends and family, which indirectly promote your business without much effort. 
 
Retail Apps are Addictive
A recent survey reveals that with the huge dependency on smartphone,(86 percent of respondents have an e-commerce app and 59 percent use their app several times a week.) customers rely on retail apps which has increased the necessity for m-commece app development. Moreover, mobile apps are unobtrusive and first prefer over web-based stores.
 
In Conclusion
Mobile commerce app convenient and provides a personalized user experience. Further, it has the tendency to encourages return customers.