27 February 2019
Must-Have Features: On-Demand Food Delivery App For Food Business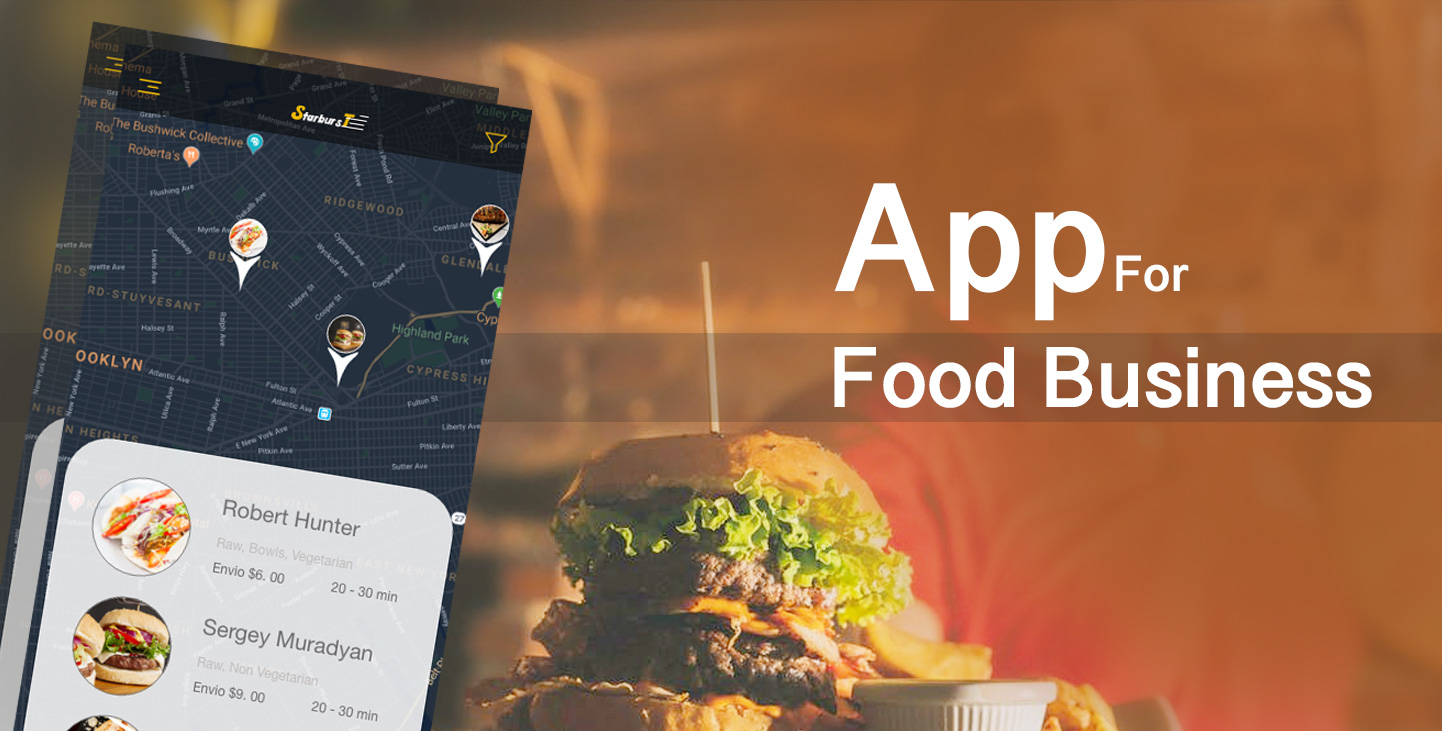 Posted by Root Info Solutions
The transformation lead by Mobile App Development has paved a great way for startups and entrepreneur to get started to provide an enhanced experience for the user. Apps are more like a tool that can help in propelling the business ROI in the digital era and in almost every vertical from food, transport, hospitality, banking, Entertainment, Education, and etc - the on-demand services are doing wonderfully.
Total revenue generated via mobile applications for the restaurant industry reached $160 million in the year 2017 -  one of the highest revenue growth noted for any industry in term of mobile apps sales.
The virtue of the on-demand apps lies in the fact that it establishes an excellent user experience - no hassle to go out just simple process on the fingertip.     
The Start-ups have persuaded giant enterprises with the focus on providing enhanced user experience and quality services. This is the reason a lot of enterprises are bootstrapping their on-demand delivery services, e-wallets, and shipping service to counter similar influences.
If you own a food business or restaurants - have a look on stats that will make you understand why you should get an app developed. The On-demand App Services are noted to lure approx 22.4 million consumers annually in $57.6 billion spending.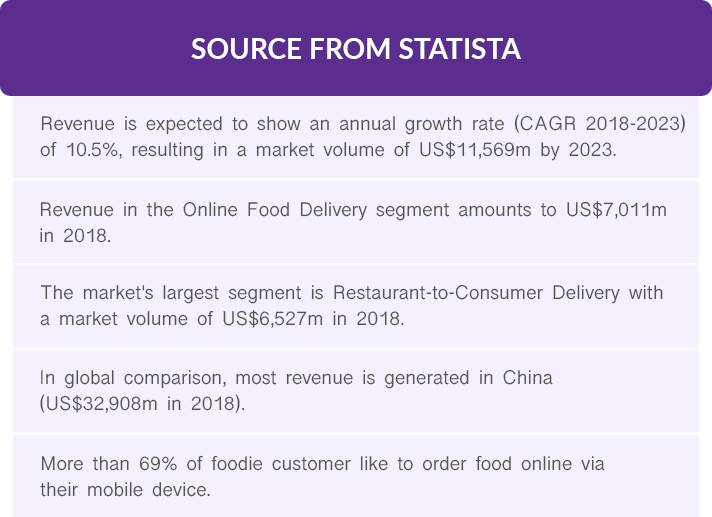 Let's see some of the essential why is an on-demand food ordering mobile application vital for the food industry?
The food industry is a profoundly competitive industry and almost all big players like Pizza Hut, Dominos, etc. have a personalized mobile app and a delivery option on their website.
The vertical has witnessed numerous advancement in terms of customer choices, offerings, and food varieties. Consequently, the trend of ordering takeaways and home deliverables.
To save time and offer convenience for ordering food using the On-demand Food Delivery App. The buyers these days are dependent on an online platform for all their needs, whether it is food, clothing, travel or transportation.
For instance; People cannot order gifts or go shopping frequently but they can order food more often, especially while living all by self. This indicates food businesses are more likely to make profits.
Must Read: 5 Things That Consumers Expect from Your Food Delivery App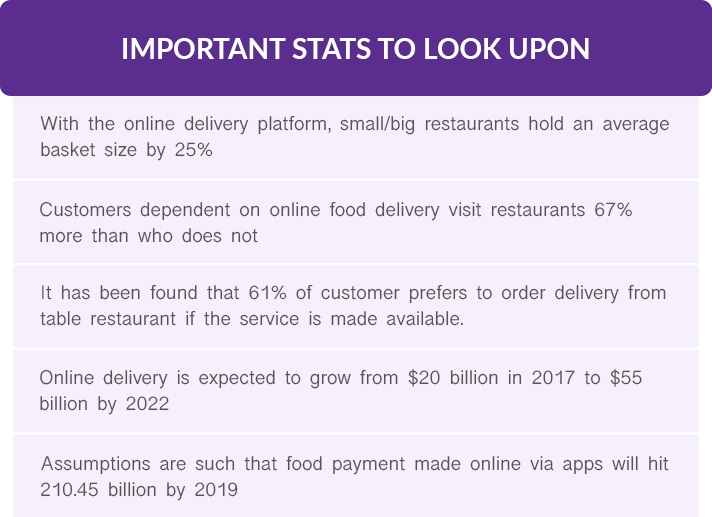 In-Scope
1) Food ordered online which are directly delivered by the restaurant, no matter if ordered via a platform or a restaurant website (e.g. Nandos)
2) Online food order and delivery both carried out by a platform (e.g. Food Panda)
3) Online orders that are picked up in the restaurant (e.g. UberEat)
Out-Of-Scope
1) Phone Orders
2) Deliveries of non-processed or non-prepared food (e.g. HelloFresh)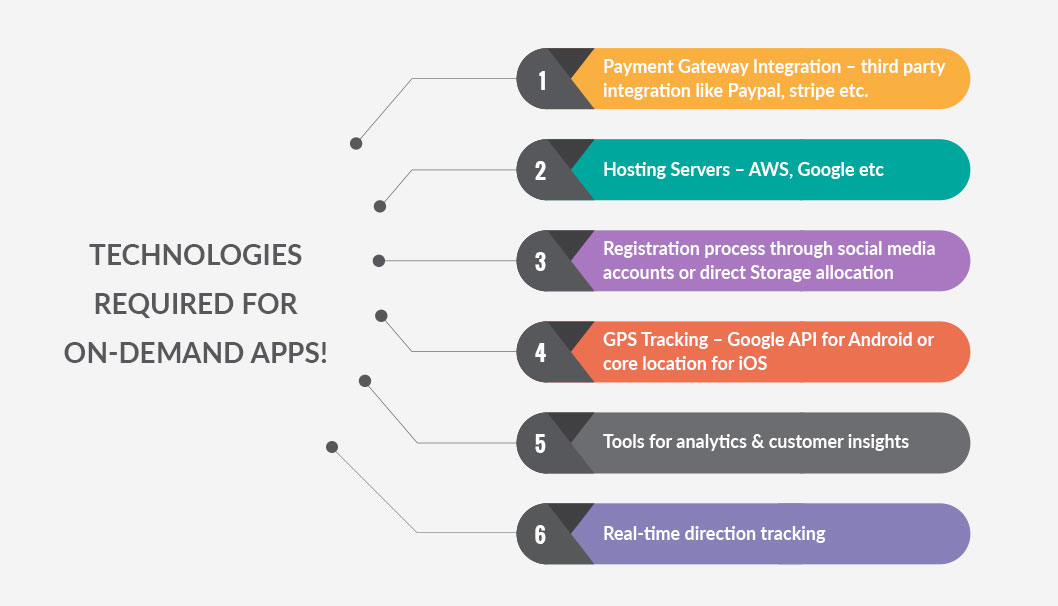 Indeed, on-demand delivery is a competitive vertical. Consequently, both features and functionality are significant factors when it comes to application development. Customers choose applications that allow them for real-time order tracking, food ratings, actual reviews, continuous navigation, and fine graphics.
Factors to consider, before developing an on-demand delivery app for Restaurant:
The app should render the customers with a ?consistent unique? experience.
Make sure what exactly you are looking in your application development 1) personalized app with in-house delivery services or 2) collaborate with a delivery partner.
Adding features comes as an essential element that is incorporated in a app?(menu, cost, a selection option, mode of payment, user registration, the bestseller list, special instructions by chefs, customer preferences, customization alternatives, real-time order tracking, push notifications, the option to feed reviews and ratings or add specific discounts).
There are many new players stepping into the industry, and to outshine Competitors for a successful business they must target the pain points?accessibility and affordability when planning to launch the on-demand food ordering mobile app.
How to develop a Successful On ? Demand Service App
Once a made your mind that you need on-demand service apps - you might be wondering what it takes to build one, lets brief you on the same;
Flexibility Is The Key:
The foremost step requires tailoring the services according to customers? interests. The app must cater what they really need and not what you like to offer. Moreover, it's essential to have 24*7 hour support to keep users engaged with your business.
Implement Latest Technology:
It is essential to implement all the required features that render a great experience. To accomplish the requirements of an intuitive platform, it requires proper execution - starting from a simplistic sign-up form and proceeding with messaging opportunities and geo-location.
Pricing Strategy:
Deciding the monetary value for the app is somewhat a complicated task. Therefore, it is advised to plan strategy understanding the audience mindset - the price must be lower than the services provided so that it does not over exceed the user's pocket. Additionally, analyzing competitors? strategy will give you an overall understanding and informative about the niche.
Conclusion:
The present era is driven by mobile application, hence, whether it's about running a business or availing service, people are flexible performing task on mobile apps.
Moreover, the users look for customized services, so if you are into online Food Business, On-demand Food Delivery App is not merely an option, but necessary, doing wonder making the food easily accessible to the users and fulfilling the requirement of a food business.