30 March 2016
Top 3 Reasons to Go with Drupal 8 Content Management System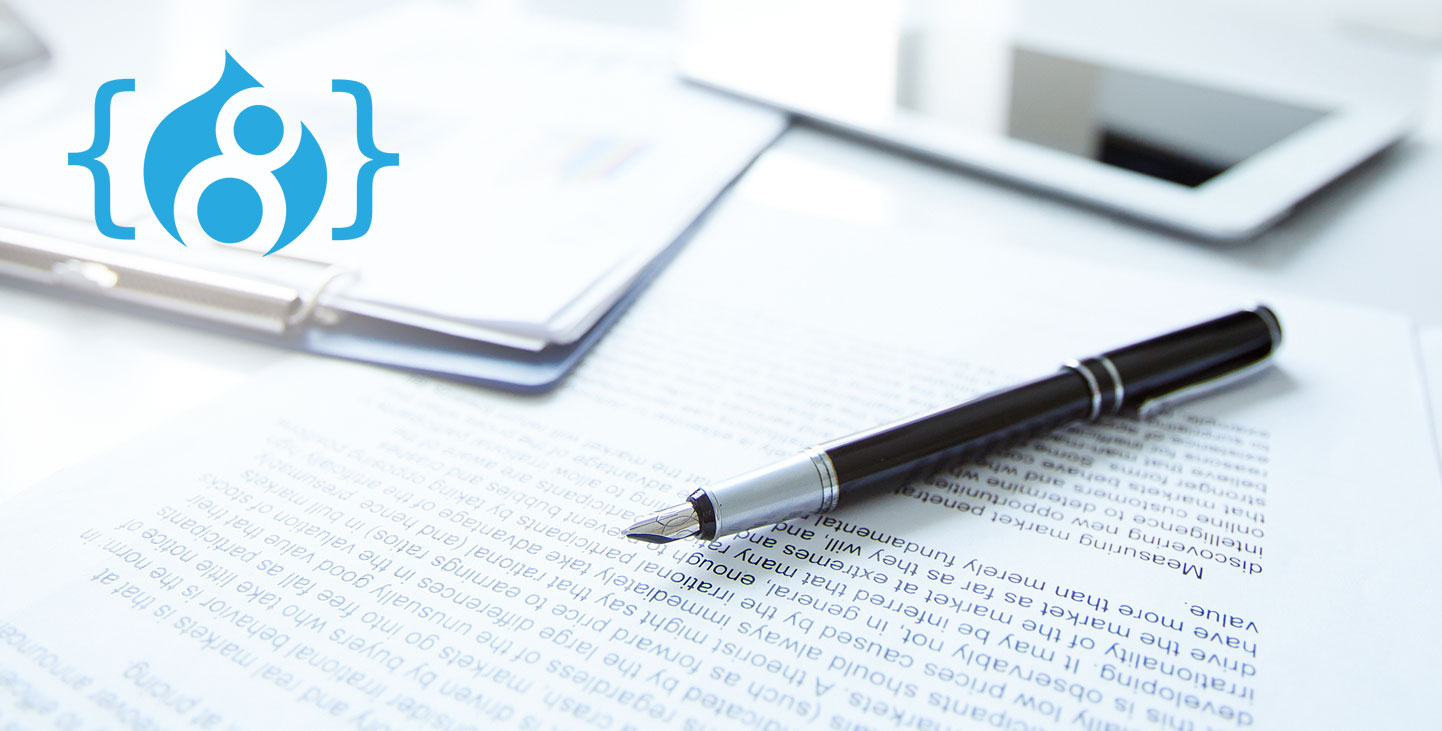 Posted by Root Info Solutions
If content is the king of the most interactive media of the 21st century, Drupal 8 CMS is its queen that makes it feel like a hero, believes Root Info Solutions, a Drupal web development company.
The Whitehouse, CNN, Reuters Labs, Virgin and War Child. What do they have in common? Well, they are the top 5 Drupal-based websites in the world. Undeniably, Drupal is the first choice when it comes to content management system. Putting the strength of Drupal in sheer numbers, its community comprises more than 1 million members who have collectively contributed some 31, 000 modules, and it empowers 2.1% of global worldwide websites including personal blogs, corporate, political, government sites. It is also the preferred choice when it comes to knowledge management and business collaboration.
Let's discover the key attributes and capabilities of Drupal 8, the latest version that got released on 2nd March 2016.
1. Extended Tool-Kit
Native support for integrations
Drupal 8 takes the experience of integration and business collaboration to a new level. A Drupal 8 website can successfully link with CRM, marketing automation tool,? social platforms and? email campaigns to build a single repository of information to keep every stakeholder on the same plane.
Using Drupal 8, a website administrator can exercise better control over the content to drive traffic and user-engagement. The administrator can customize components including views, lists, blocks, admin tools, and more to ease and streamline content management. Drupal 8 also empowers marketers with native Schema.org markup that helps in managing the SEO attributes. Caching settings also got robust with the latest release. Content invalidation occurs automatically, you don't have to turn CSS/JS aggregation on. A great emphasis has been given to build a mobile-friendly and eye-catching website. Drupal 8 got mobile-friendly alternatives to JavaScript-intensive features and support for the new data-saving <picture> element.
2. Extended Usability
Being a Drupal 8 CMS user, now you have more than one reason to cheer. First, its content management has gone mobile. Access the whole range of admin sections on your phone. Second, WYSIWYG-based CKEditor? makes authoring much easier and organized. Write, edit, or proofread your content, add images with drag/drop functionality, change the content display settings, align images, and add/edit/remove captions right from the palm of your hand.
With WAI-ARIA techniques and HTML5 semantic markup, Drupal 8 content management system goes the extra mile to facilitate better accessibility to its users. People with disability can mark content regions like menus, banners, etc., as per their convenience and can move through them easily with the keyboard. The method has been facilitated on a different admin toolbar that has a cross-screen compatibility.
3. Harmony in Deployment
Universal configuration storage
Modify, store, import and export configuration settings on the fly and as per your convenience. By default, both global and itemized settings get stored in a standard format. Config data present in settings.php file can be overwritten as well.
Don't play with a live website ? a word of caution is often cited in web-based content management. But with Drupal 8 presence of universally unique identifiers (UUID) make it easier for you to move? production-ready data out of development.
Website content management is a never-ending process, particularly when you are focused on marketing and driving user-engagement. To make it happen in a streamlined manner, Drupal 8 includes Deployment configuration schema, dependencies, and validation in every environment. This is quite important to keep data integrity intact between deployments and updates.