15 January 2018
WishList Social Networking App Development for iOS Users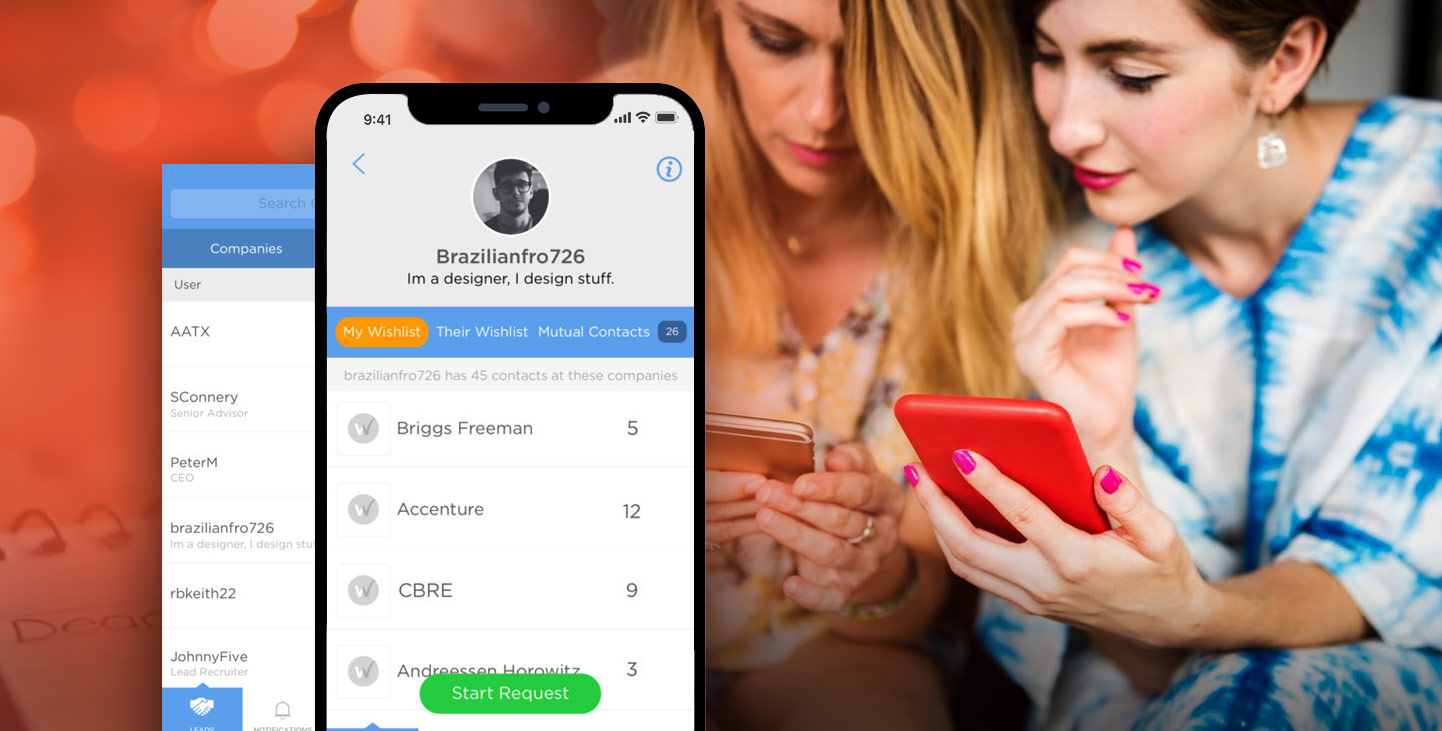 Posted by Root Info Solutions
Living up to the spirit of society, WishList is enabling professionals to know each other based on the skills and expertise they are looking for and get their objectives served. Created by the social media app development team at Root Info Solutions, the app is available on iOS App Store.
Though social networking category has got too many Android and iOS apps to entertain general users, there are few like LinkedIn and WishList that are meant for professionals. Look at the features and capabilities that truly elevate it to the rank of one of the best social media or networking apps.
User Interface
The app has got a smooth user interface (UI). The home screen exhibits connectivity with all internal screens, and the transition is quite smooth to make sure users get quick access to all the information they need. 
User-interface contributes a lot to the user experience (UX) and, hence, it deserves attention. It provides the first impression. If you have been looking forward to build a similar app, consider hiring an experienced UI-UX designer who knows the ins and outs of the platform-specific guidelines: iOS Human Interface Guidelines or Android User Interface Guidelines.
Performance
The app performance is a function of the programming language and its meticulous usage by an app developer. WishList has been coded with the latest Swift programming language. Simple and succinct coding not just eases the task of the developer, but also contributes towards keeping the application light-weight and error-free (fewer lines of coding means less probability of error).
Must read: How Much Does it Cost to Develop a Social Media App like Facebook
Security and Privacy
This social media development has been pursued with due attention towards Secure Coding Practices recommended by Apple, thereby maintaining a high degree of security against attackers or hackers. Though it?s hard to create software that is immune to external vulnerabilities, the app has demonstrated security against emerging threats. Also, the sharing of contact or other personal information of the user with other end-user is not permitted until the time they mutually become friends by accepting their friend requests.
Wondering about Social Media App Development Cost
What does it cost to build a social media app? Well, these question resonates the mind of the most of the users. Well, it would be difficult to predict the right budget, but few features like Registration, User Profile, Access Control, Universal linking, Social Sharing, Messaging/chat, Video calling, ser data control, Help center, to name a few are quite common. Next comes, the advanced line of features that you would be feeling necessary to make a difference. So, the hourly rate of a social media app developer or salary of a developer matters the most. Check out our previous blogs:
Must read:  How Much it Costs to Build a Social Media App Like WhatsApp
The Bottom Line
While users choose or use a social media app, all they want is simplicity, performance, and security. Whether you are hiring a developer or social media app development company, you must keep a tab on all these aspects while social media app design and development tasks are in flow.