16 May 2016
iOS 9.3 Pushes New Challenges to Every iOS App Development Company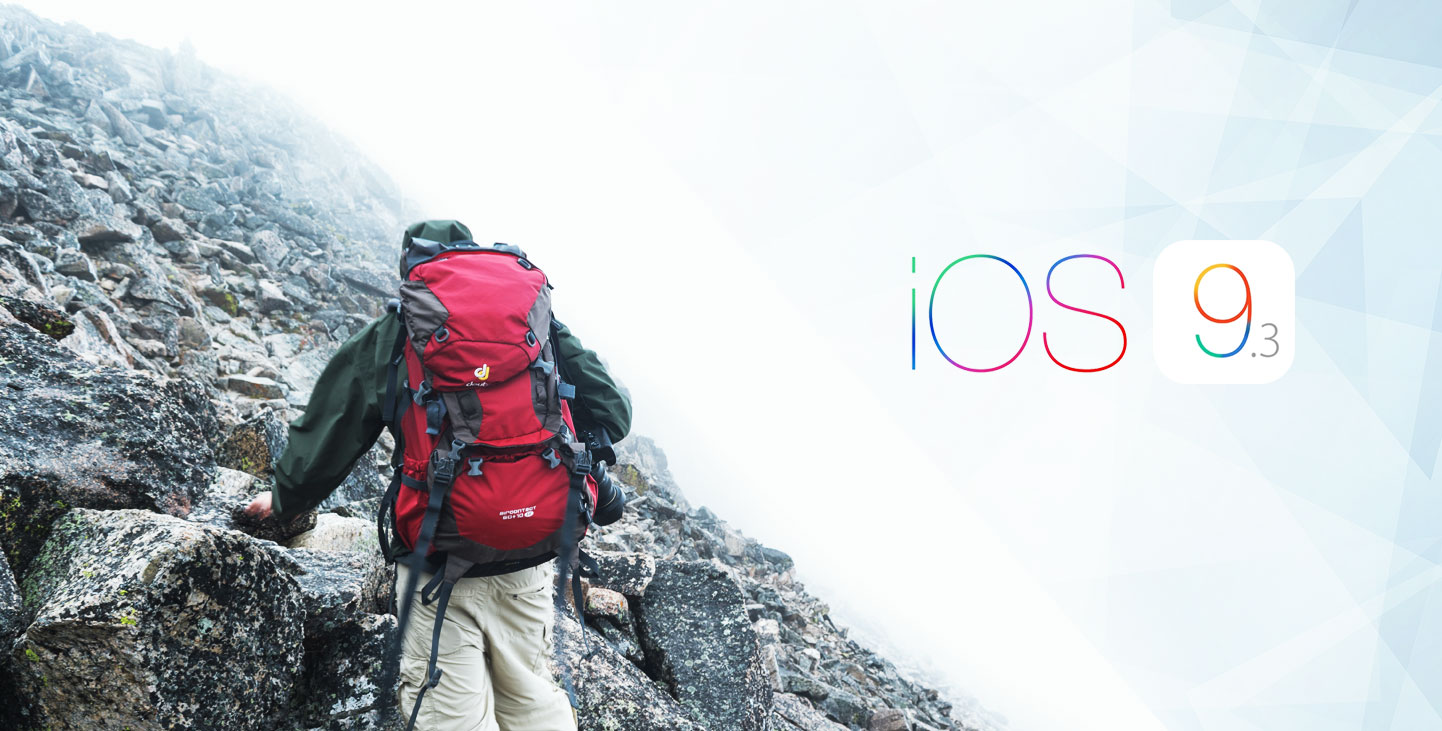 Posted by Root Info Solutions
Adoption of iOS 9.3 has increased exponentially from 50% in September 2015, just within 5 days of the release, to 84% in May 2016. This penchant for the latest release, pouring from across the world, is pushing every iOS app development company to upgrade their knowledge bank and expertise. Since the iPhone app development team of Root Info Solutions is entrusted with responsibilities and expectations of its clients, so I thought to touch the pulse of our iPhone app developers to know what homework kept them engaged the most in the last six months. Here is the highlight of it.
Making Music Library More Accessible
Entertainment is an integral component of a smartphone and, hence, our  iPhone app developers put subtle attention on mastering the art of using Media Player and StoreKit frameworks so that they can empower users to add an Apple Music track to the library effortlessly and stay entertained.
Making Cloud Services More Agile
Improving data synchronization experience by leveraging the CloudKit framework was another big challenge. The team grabbed the expertise required to appropriately use built-in classes based on the recommended protocols, along with ways to overcome any conflicts. The idea behind was to help users stay connected with their data from anywhere using Apple Cloud services.
Making Health and Fitness Data More Insightful
Our iPhone app developers spent a considerable amount of time on it so that they can build health and fitness apps for iPhone and Apple Watch that can work together not just internally, but also communicate externally with fitness wearables built by other vendors. They also paid attention towards using HealthKitUI Framework to keep the user-interface simpler with activity ring view: Move (red), Excercise (blue) and Stand (green) against a black background.
Supporting Communication with Multiple Apple Watches
Our people explored the WatchConnectivity framework that was instrumental in connecting an Apple Watch to an iPhone. But this time, their mission got a bit challenging as they were required to hone the iPhone app development and watchOS app development skills to allow multiple Apple Watches connect with the same iPhone.
Thus, our mobile app developers are competent in taking up new challenges. Apart from using the expertise to work on new projects, we are also improving iOS apps that we built in the past to let our clients have a better impression on their target audience or customers and impact in the market.